Analog Front-End (AFE) Monitoring and Protection IC Use Case: Lithium Battery E-Bikes

Get valuable resources straight to your inbox - sent out once per month
We value your privacy
This use case examines the application of the MP2797 in lithium battery e-bikes.
The MP2797 provides complete hardware and software dual protection for lithium battery e-bikes to improve their safety performance.
Introduction
As green travel modes gain traction, e-bikes are transitioning from using lead-acid batteries to lithium batteries. With policies for energy conversation and emission reduction combined with government incentives such as the E-BIKE Act (H.R.1019), the e-bike market shows significant growth potential, particularly lithium battery e-bikes.
Advantages of the Lithium Battery
The lithium battery offers three key advantages, described below:
High durability: Lithium batteries have a service life twice as long as lead-acid batteries.

Easy extraction: The process of extracting a lithium battery is light and convenient.

Environmentally friendly: With a large energy density, lithium batteries are more efficient than lead-acid batteries and offers a comparable driving range to graphene batteries.
Disadvantages of the Lithium Battery
The same advantages of lithium batteries, including its high energy density and the strong activity of chemical substances inside the battery, lead to potential damage when the battery cells are overcharged, discharged, or experience other abnormal events. This can result in fire or explosions in extreme cases. In recent years, accidents with lithium battery bikes catching on fire have been frequently reported. Another notable disadvantage of lithium batteries is the costly manufacturing process and high material costs.
Improving the Lithium Battery
To address the ongoing challenges with lithium battery safety, designers have determined that overcharging, single battery failure, and short circuit are the fundamental causes of electric vehicle fires. Therefore, the lithium battery must be equipped with a reliable battery management system (BMS) to monitor the voltage, current and other parameters of the lithium battery at any time, which effectively minimizes the safety risk. If the threshold value is exceeded in this BMS, the battery's main circuit directly turns off to protect the battery pack.
Compared to other lithium battery-based applications, e-bikes face more stringent requirements for safety since they operate in harsher environments with greater vibration amplitude and a wider temperature range. Furthermore, the charging scheme of lithium battery bikes is often faulty and introduces many uncontrollable factors, as many charging systems come from the secondary market with high potential safety hazards.
As lithium battery e-bikes require a higher level of BMS protection, particularly with BMS board robustness, it is integral to control the cost within an acceptable range.
Introducing the MP2797
In view of the market demand, MPS has launched the MP2797, a BMS solution that addresses the safety and cost shortcomings of lithium batteries (see Figure 1).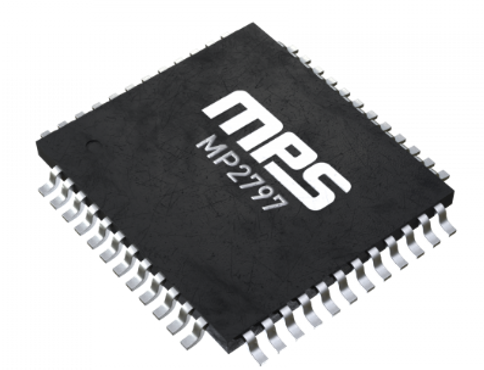 Figure 1: MP2797 Battery Management Device
The MP2797 is an advanced analog front-end (AFE) monitoring and protection chip that supports connections for 7-cell to 16-cell series battery packs. The MP2797 provides complete hardware and software dual protection for lithium battery e-bikes to improve their safety performance. Figure 2 shows the MP2797's typical application circuit.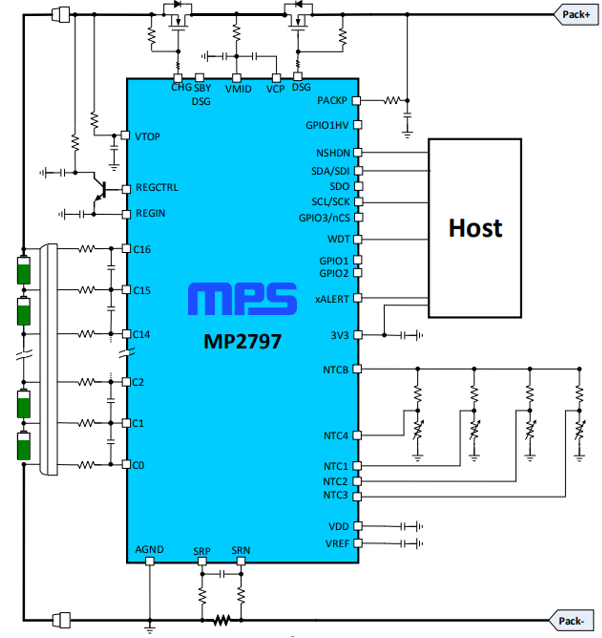 Figure 2: MP2797 Typical Application Circuit
Protections
The MP2797 integrates comprehensive protections for the chip hardware including charge/ discharge over-current protection (OCP), short-circuit protection, battery under-voltage protection (UVP), battery over-voltage protection (OVP), high/low-temperature protection, and die high-temperature protection.
Monitoring
In addition to providing comprehensive hardware protection, the MP2797 monitors the battery health status in real time and sends early warnings before analog shutdown. Notably, the MP2797 protects the software using data monitoring across the battery voltage, current, and temperature.
The cell voltage and current can be monitored with high accuracy by integrating two independent analog-to-digital converters (ADC). This enables the ability to monitor the battery pack status in real time and increase overall safety. Figure 3 shows the MP2797's ADC cell voltage measurement and current measurement error curves under normal temperature, which is ≤5mV and ≤ 0.5%, respectively.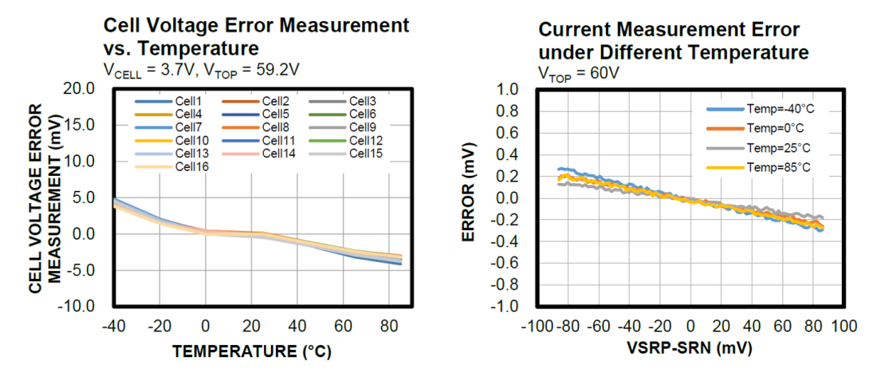 Figure 3: MP2797's ADC Cell Voltage Measurement and Current Measurement Error Curves
For battery temperature monitoring, the MP2797 measures the chip temperature and also uses the 15-bit ADC to provide 4-channel temperature via an external NTC thermistor (see Figure 4).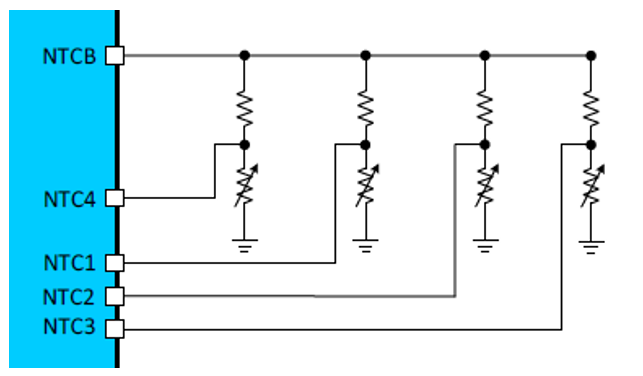 Figure 4: Four-Channel Temperature Sensing via NTC Sampling
Cost-Effective
The MP2797 simplifies the BOM and reduces the cost of lithium batteries with three key features, described below:
Integrated DSG soft start: Prevents the potential safety hazard caused by excessive starting current and directly reduces the peripheral pre-charging circuit

High-side (HS) drive: Can drive multiple, parallel N-channel MOSFETs, which saves isolation power and signal isolation compared to the low-side (LS) drive

Manual cell-balancing: Integrates MOSFETs with a 58mA max current to achieve the cell-balancing requirements of most e-bikes, reduces the cost of the external MOSFET, and significantly decreases the required PCB area
Conclusion
This use case reviewed the high-performance and cost-effective advantages of the MP2797 that is optimized for lithium battery e-bikes. Additional features of the MP2797 include:
I2C or SPI Interface, Support 8-Bit Cyclic Redundancy Check (CRC)

Integrated High-Side FET (HS-FET) Driver:

Capable of Driving More than 4 Paralleled N-Channel MOSFETs

GPIO or Register Control FET

Automatic or Manual Cell-Balancing

Delicate Functions:

Reduced Current Standby Mode

Load/Charger Plug-In Detection

High-Voltage and Low-Voltage GPIOs

Persistent Dead Battery Flag

Lockable MTP for Protection Thresholds

Random Cell Connection Tolerant

Available in a TQFP-48 (7mmx7mm) Package